Residents in Fukushima Prefecture have been suffering from a nuclear disaster in 2011. The disaster occurred at the east-coast edge of Fukushima Prefecture. Enormous amounts of radionuclides were released from Tokyo Electric Power Company Fukushima Daiichi (TEPCO-F1) Nuclear Power Station, because of the disfunction of the control system caused by hydrogen explosion following Tsunami-attack after Great East Japan Earthquake on March 11, 2011. Radioactive plume, air containing radionuclides, was dispersed, caused anxiety among two million residents in Fukushima and generated many evacuees. Because the radioactive plume contains long-half life radionuclides, the socialistic effect by the nuclear disaster would continue for the future.
Now, radiological protection systems to keep comfortable and healthy living in Fukushima have been running by government. Advices for protection against irradiation have been announced and large amounts of radiological information are published. However, many residents have occasionally been unsettled by confusing information and misinformation, because dynamics of radionuclides and effects of low dose-radiation on health are complicated. Residents in Fukushima are forced to improve information literacy with exact knowledge about dispersed radionuclides and effect of ionizing radiation on health.
We decided to support residents for the reasonable daily activities utilizing skills of pharmacists living in Fukushima Prefecture. Pharmacists have been learnt fundamental knowledge in the field of physics, chemistry, biology and basic medical sciences to obtain the license. So, by the enhancement of knowledges around radiological sciences, the pharmacist is expected to support residents in Fukushima prefecture. Since 2013, we have launched the Radiation Pharmacist Project including organization of training course, preparation of textbooks to study radiation for pharmacists, comprehension of latest situation of aftermath of the nuclear disaster in the prefecture. Hundreds of pharmacists have been trained and certificated as "Radiation Pharmacist®", and they have been answering questions from the residents about radiation. Over 800 Q & As have recorded and classified to reflect our activity in the future.
To contribute to the improvement of the health of residents, we will continue these activities together with residents in pharmacies and schools in Fukushima Prefecture.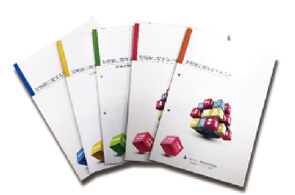 C

onsultation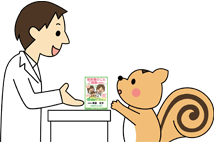 At the counters in pharmacy, we have been providing consultation services since 2016. Various questions about radiation from the prefectural residents have been answered. Every year, we receive nearly 200 consultations, and the number reached 888 on March 31, 2020, as follows. There are many questions about food and drink to ingest every day.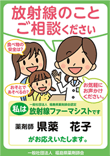 Categorization
Total Q & A records : 888 cases (as of Mar 31, 2020)
P

ublished Brochures

The leaflets "Tell me, Radiation Pharmacist" aim to inform accurate knowledges about radiation intelligibly to the prefectural residents. The "About the Radiation Pharmacist" introduces the Radiation Pharmacist and the training system, because of the Radiation Pharmacist can help activities of the residents and the schools in Fukushima Prefecture.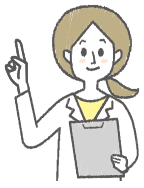 Leaflets: "Tell me, Radiation Pharmacist"